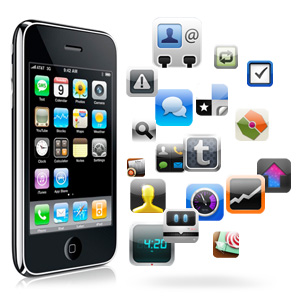 iPhone Application Development
iPhone is multimedia and internet enable smart phone introduced by Apple Inc in January 9, 2007. iPhone is truly business smart phone and come with attractive multi-touch screen along with virtual keyboard that simple your task. iPhone is hottest Smart phone in current market because of its third party application availability on Apple owner website known as APP Store, which started in mid-2008 and now App Store has over 2,00,000 iPhone Apps. These apps have enhanced iPhone functionality such as Game, GPS navigation, social networking, multimedia, messaging, camera and advertising for television show and films.
Our custom iPhone Apps Development Services
iPhone Apps Development
Custom iPhone Application development for business and sales
iPhone Game Development
iPhone Widget Development
iPhone Mobile Website Development
Porting Different Mobiles Apps to iPhone
Our Expert iPhone App developers have wide knowledge of working on Cocoa framework, Cocoa Touch, Core Service, Media. We also have worked on GPS-based iPhone Application development and (Location Based Service) LBS based Location tracking apps for iPhone. We also have record of developing projects with open sourced APIs of third party like FaceBook , Twitter , Google Map , Google Calendar. We develop apps that take advantage of the following iPhone technologies: multi-touch interface, accelerometer, GPS, proximity sensor, dialer, address book and calendar.
Being one of the leading iPhone Application Development Company from India, we keep our knowledge and skills updated that help us to developing creative and variety of software solutions for different business domain. We achieve our Goal by delivering innovative iPhone application to our clients in an honest, fair and transparent way. So if you are looking for cost effective professional iPhone Apps Development Company then call now or email us to know more about iPhone application development services.