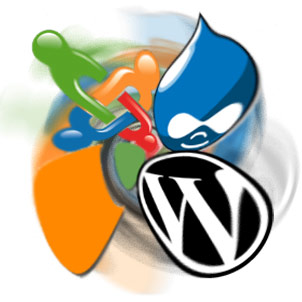 Content Management System (CMS)
Eagle Technosys has experience in developing custom system content management for various vertical industries that meets all your needs of electronic commerce and web applications needs administration. CMS is a content management system to manage the content of your website online dynamically with ease, providing flexibility, accessibility and increase the efficiency with data security and reliability. Our experienced team of php, asp.net and open source developers use to add new features in the CMS as required by custom clients, allowing CMS fully robust and easy to handle.
Eagle Technosys has extensive experience in developing interactive solutions and effective web development for CMS, a global customer base. We offer a custom CMS, programming and development solutions tailored to customer needs.
Our developers are experts in customizing the following design CMS based website and the development of packages
Joomla Customization - PHP
Wordpress - PHP
Mambo CMS Customization - PHP
Drupal CMS Customization - PHP
DotNetNuke - ASP.Net
If you are looking for a Web application or site to be built on a CMS, customization and implementation of Open Source, Wordpress, Joomla, Mambo, Drupal customization. Contact us for a free estimate. We offer CMS software development from scratch, or we can take existing software and add whatever functionality you need. Therefore, the need for custom CMS solutions is presented, where we met before offering the best solutions tailored to their needs.
If you need a simple website or a versatile, large-scale database-driven, we are able to provide hi-end CMS development and services and programs tailored to meet specific needs.
Contact us for your free estimate or a detailed proposal for your project.
Eagle Technosys Content Management System (CMS), the tool offers
Access to the Web page content owners directly
Tools for faster updating of web pages
Quick service in less time. We are a complete redesign of the site these days, not weeks.
Trouble-free user interface for content owners do not need to know HTML
CMS can be found at Eagle Technosys International has the following characteristics
SEO Friendly URLs
Management Section
Layout / management model
Topic Search Site Web
Modular and extensible
Board member / register
Visitor Voting
Online Calendar
Event Management
Authorization based editing
Content Classification
Multi-media
Search engine friendly carts
Payment Gateways
Blogs Integration