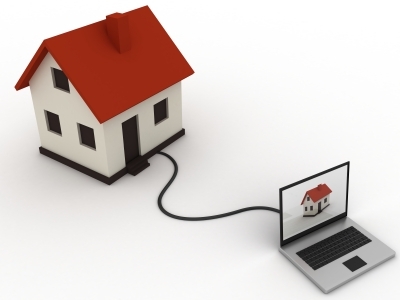 Real Estate/ Property Portal/ Website Development
With home buyers about 70% of its research, it became inevitable for real estate agents to have a functional online presence. So we are here to design and develop highly effective and useful real estate web portals for sell and buy property in the world. The integration of each element of the required services and custom development Eagle Technosys bespoken help you have a powerful portal and real estate professionals with broad functionality for sellers, buyers and agents. Our real estate development to meet the needs of real estate buyers, sellers and agents / brokers.
FEATURES & FUNCTIONALITIES
Eagle Technosys offers a range of premium real estate web site and portal development services to its customers to simplify the online exploitation of real estate companies. Our ten years of expertise in web development and strength of the immensely capable software developers enables us to deliver some of the fits very real Estate Business Solutions, including real estate agent websites, broker and Sites Web property classified.
The installation of the Real Estate
Add, edit, remove or edit categories
Agency profile creation and management
Property management
Languages management
Sections of site management
Automated Document Management
Patterns site
Billing Options
Managing Member
UTILITIES FOR ESTATE AGENTS
Agent / Owner rating system
integrated messages
Account password recovery officer
Edit / modify / delete user's profile
BROKER USER FEATURES
Create multiple user name
Managing agent profile
Add, edit or delete categories
Listed by agent
Show listings posted by agents
ADVANCED REAL ESTATE WEB DEVELOPMENT SERVICE
Marketing Tools
Database Summary
Bring tools for creating
Ability to manage multiple users
User Management
Advanced SEO Tools
Loan Calculator
Content Management Tools
Presentation Tools
Management tools, multi-user
Listings of properties with a link to the details
Bulk advertising account management
SERVICE BENEFITS
To search for a property based on the location, size, budget, etc.
Easy real estate advertising
An easy way to register for the agents and mediators
Ability to configure and display a variety of pictures of properties
Powerful service and professional development of the brand
We have earned a quality experience in the design, development, implementation and maintenance of leading real estate / property classifieds portal. Our real estate portal solution development friendly and fully automated, without requiring technical expertise to manage all this. Our e-business solutions incorporating the latest web design and easy to use interface for customers.
If you want to test our readymade Real Estate Script then please visit our official website for watch live demo and other featuers of this
Php Real Estate Script
:
Eagle Scripts