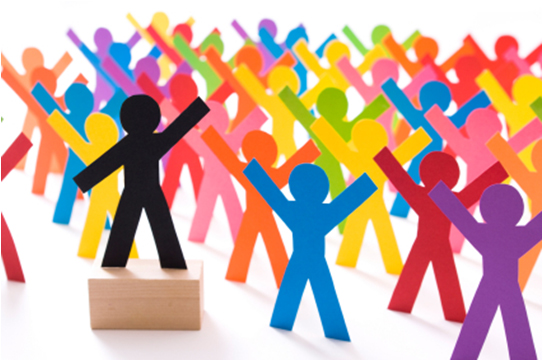 Social Media Optimization (SMO) India
Social Media Optimization include:
Marketing Forum - Posting the contents of the forum is a good web-marketing and promotional tool to attract visitors who are already interested in your products and services, as well as active job search and to discuss related issues. Eagle Technosys services emphasize ethical and do not cheat forums. In fact, we make hand movements to complete the appropriate forum for help and product information, and set the inbound links to your site to users of the forum and you as well.
Marketing Blog - Web log or blog refers to active participation in communities of blogs related to your industry. Blog marketing is an effective way to build this identity and brand awareness.
Article Writing and presentation - Article submission and distribution services to publish their articles online instantly and permanently in several sites worldwide. Our services include article submission manual entries, RSS feeds and content syndication JS power. Also submit articles to blogs and other potential publishers.
Press release writing and distribution online - Press Release is an effective and affordable public relations, press releases are custom made and distributed by media in specific areas relevant to the attention of news readers fire their curiosity and help you target customers, industry-specific and classified geographically.
Social Media Optimization Benefits:
Social Media Optimization can promote your business website through an interactive method. You can be popular among social media users, and can run your business through social media optimization.
Social Media Optimization Advantage:
Brand building
Increase inbound links and direct references.
Network with the best in the industry.
Well targeted market segment.
low media costs.
Increase traffic to your site.
Increased search engine rankings.
Why Choose Us For Social Media Optimization?
To promote your business.
For aggressive marketing and brand awareness.
Increased website traffic.
increased customer base.
Negligible cost media.
higher rankings from search engines.
What We Do In Social Media Optimization?
Link building blog articles, white papers, comments and updates the contents of traffic on the site anymore.
Bookmarks and check through the labels and notes to make your site popular.
custom content materials are audio formats, PDF and video. Portable content of this type are subject to related sites to share.
Continuous monitoring and analysis, monitoring, and suggested tips for improving your social media marketing campaigns.
Application integration, integration of applications such as Google Maps to your site.
creative marketing, the introduction of information content and creative marketing strategies to improve site traffic.
Integration Tools Integration with blogs, RSS, and other key tools to your website.
Blog marketing, forum marketing, community building, publishing classified ad.
Here are the SMO service packages according to your needs and customization is also available. Please feel free to contact us.
SEO Pack Features
Brownz
Silver
Gold
Keyword Research
5 Keywords
10 Keywords
25 Keywords
Competitor Analysis
Meta Tags Optimization
Up to 5 Pages
Up to 10 Pages
Up to 25 Pages
Content Optimization
5 Pages
10 Pages
25 Pages
Link Optimization
Grammer Optimization
XML Sitemap Creation & Submission
Robots.txt Optimization
Directory Submission (Per month)
100
200
400
Article Writing & Submission ( In 500 Article Directories per Month)
1
2
4
Press Release Writing & Submission ( In 100 PR Sites per Month)
1
1
2
Blog Postings
Other Link Building Method
Light
Light
Advance
Google Analytics Installation
Adding custom 404 error pages
Adding 301 permanent redirect
Load Time Monitoring & Reporting
Monthly Ranking & Traffic Reports

Monthly Price

5,000/rs.
Order Now
10,000/rs.
Order Now
18,000/rs.
Order Now